BP Gulf Oil Spill Update – Containment Seal A Positive Step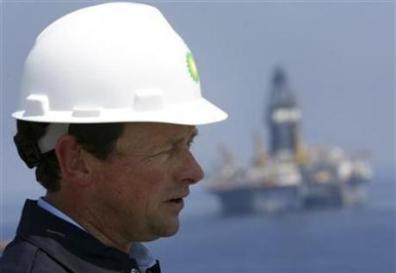 We have been bombarded with nearly 2 months of negative, disastrous news regarding BP's oil rig explosion and the subsequent spill of gushing oil coming from their oil pipeline 5000 feet below the ocean's surface.
News of untold wildlife damage, and environmental disaster has been the constant up to this point.
Simultaneously, as the bad news about the environment, white sandy beaches, and billions on economic damage continues to pour in, the question continues to loom – how in the world do we stop this gushing oil from spewing into the Gulf of Mexico?
Some Good News From BP's Oil Spill Containment Efforts
According to BP's chief executive Tony Hayward, who spoke with the BBC today (Sunday), he believes the containment cap and seal are likely to capture "the majority, probably vast majority" of the oil gushing from the well.
The containment cap, which is designed to seal the point of gushing oil from the broken pipe and then funnel that oil up to a containment ship, is purposely designed to work in stages. Meaning, this is not an overnight fix for the oil spill, but according to Hayward, it will work at achieving everyone's objective of preventing the oil from continuing to pollute the Gulf of Mexico.
According to The AP, the gradual increase in the amount being captured is deliberate, in an effort to prevent water from getting inside and forming a frozen slush that foiled a previous containment attempt.