iPhone Verizon Announcement The Only Thing Missing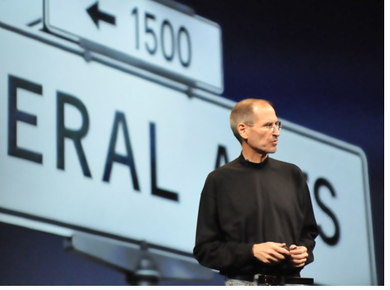 So were you surprised today about the outcome of Steve Jobs keynote speech today where he announced the new iPhone 4? Did you notice that there was one key part missing in Steve Job's iPhone 4 announcement today – and that no mention of an iPhone coming Verizon. Steve Jobs didn't even mention Verizon during his presentation on the new iPhone 4.
The only time the word "Verizon" was mentioned was during the iPhone 4 announcement, someone from the audience yelled out "Verizon" from the crowd. The mention of Verizon from the person in the audience did not draw a comment from Steve Jobs, unfortunately. Sure he heard that person in the crowd yell "Verizon".
Future of a Verizon iPhone
Realistically, Apple is in an exclusivity extension with AT&T through at least the end of 2010. There has only been rumors and speculation at this point as to whether Apple will release the iPhone to Verizon. However, there has been talk from both Verizon and Apple that both parties are interested in a joint business venture.
I would have to say however that Steve Jobs, under the current AT&T exclusivity clause, cannot even mention Verizon – at least until the exclusivity clause expires.