Germany vs. Argentina: Germany Beats Argentina 4-0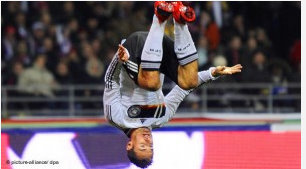 The match between Germany and Argentina definitely did go as expected. Germany ended up winning 4-0 with a "easier than expected" match with the Argentina team.
The Argentina team, lead by Lionel Messi and Diego Maradona, unfortunately have come to the end of their 2010 World Cup road.
Miroslav Klose scored two of the goals, taking his World Cup record to 14 in three tournaments. The 14 goals equals the German record, held by Gerd Mueller. Brazil striker Ronaldo has the record with 15 goals.
Next up on the ticket is Spain vs. Paraguay.