JFK Airport Update – JFK Airport Re Opens After Bombscare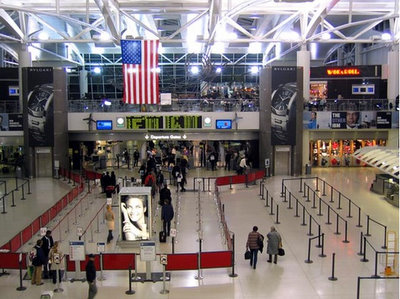 After a bomb threat was called in from an unknown caller, a terminal at the JFK Airport in New York City was evacuated and closed for nearly 2 hours.
John Kelly, from the Port Authority in New York, said that threat came from a female caller who claimed that there was a bomb located in Terminal One – the call was received around 5:40 pm Sunday evening.
"Using the utmost due diligence, we evacuated the terminal," Kelly said. About 300 people were inside at the time, he said.
Once the terminal had been searched, the evacuation was ended shortly after 8 p.m., Kelly said.
Kelly said an earlier, unrelated incident at the same terminal occurred when a Port Authority officer noticed an unattended bag. That bag was examined and cleared, he said.
[source – CNN]