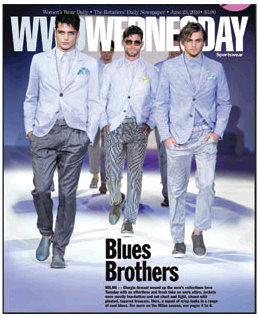 There's an interesting mix of changes and challenges that the business world is experiencing at the moment.
On the one hand, you have the recession. This is forcing everyone, both low end and high end businesses to learn how to do more with less.
On the other hand, you have the web. This is allowing everyone – even the no name brands – to show up, dominate a niche, and profit.
This combination of forces (recession + the web) is beginning to reach it's way into the world of high end, luxury fashion.
Marc Jacobs, Luxury Fashion
Take Marc Jacobs for example who is a luxury fashion designer with a nearly $5 billion brand.
Robert Duffy, The President and Vice Chairman of Marc Jacobs, is quoted as saying "I was so annoyed last year that I wished no one had our merchandise. All the department stores were panicked, and they were marking things down," according to the New York Times.
So because of the frustration in dealing with skittish department stores, marcjacobs.com is going retail in September, 10 years after most brands opened Web showrooms.
The argument will be however that a luxury fashion website will be nothing more than high end flash, and beautiful pictures. And everyone knows that you need more than that to generate traffic from the web.
But I have only 2 words for this argument – social media.
Luxury brands like Marc Jacobs and others that are now turning to the web already have a strong brand name in place.
Couple that with an aggressive blogging and social media campaign, you now have an entire online presence that can command traffic and attention.
Most importantly, you have high end luxury brands that are able to command higher prices than what a retailer would be able to generate.
Best of all, when luxury fashion brands – or any brand for that matter – builds their own online presence, and sells their own products from their own website, they've instantly cut out the middleman.
Now these brands can not only increase profits, but they can also increase customer interaction and further build their brand and influence far beyond what a retailer could achieve.
[image from Marc Jacobs website]