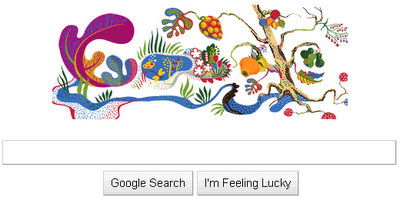 Sometimes the Google Doodle logo is for something that is very prominent and well known globally. But then there are times like today where Google is celebrating something, or someones birthday, that I have absolutely no idea who they are.
Today is the birthday of designer Josef Franks who would be 125 years old if he were still alive.
Josef Franks is most famous for his textile designs that decorate homes throughout the world.
The Google Doodle logo today celebrates Josef Franks with one of his more popular design patterns The Vegetable Tree, which obviously has been transformed into the shape of the word Google.