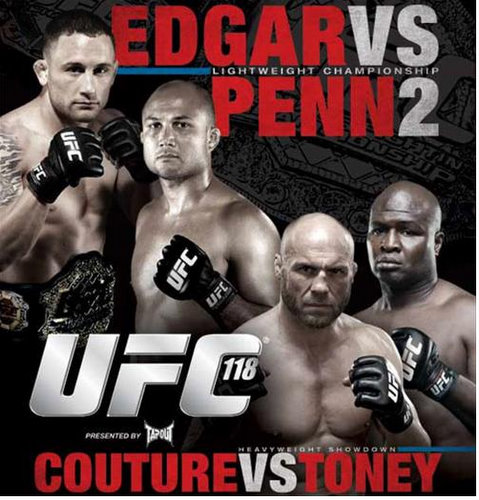 Below is the matchups that are scheduled of UFC 118 that will take place on Saturday, August 28 at 10:00 p.m. ET / 7:00 p.m. PT.
Nick Osipczak vs. Greg Soto
Andre Winner vs. Nick Lentz
Nate Diaz vs. Marcus Davis
BJ Penn vs. Frank Edgar
Randy Couture vs. James Toney
Kenny Florian vs. Gray Maynard
UFC 118 video highlight trailer:
You can watch UFC 118 live online via Twitter.