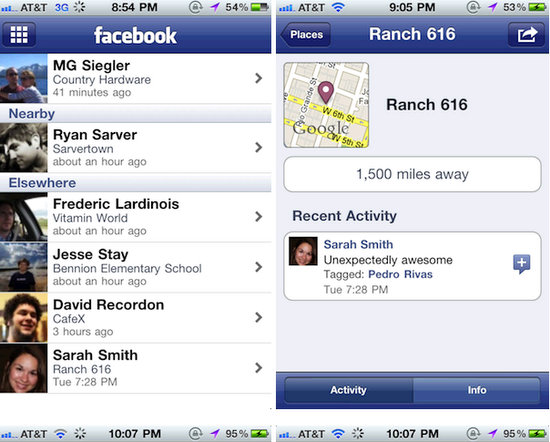 Facebook Places is now live. This new "location based" service from Facebook allows you to "Check In" to places that you currently at, or places you've been.
Here's how to get the new Facebook Places for your iPhone, iPad, or other mobile device:
For all mobile devices:
Simply point your mobile web browser to and you will see the "Facebook Share" functionality. Simply use the "Check In" function to start sharing your location.
For your iPhone, simply visit the App store > search for "Facebook" and install (or re-install) the Facebook app. This will give you to the latest Facebook iPhone App and you will see the new "Facebook Share" icon in the middle of your screen. Simply tap the "Share" icon to begin sharing your location.
For the iPad, I'm not 100% sure if there's a Facebook Share app released yet. But iPad users can simply point their Safari browser to to begin sharing their location.
** NOTE **
Again, Facebook Places was just released last night and will slowly be rolled out to new users. Facebook needs to roll out the new application slowly due to server consumption issues. If you don't see the "Share" functionality yet, don't worry – it's coming!