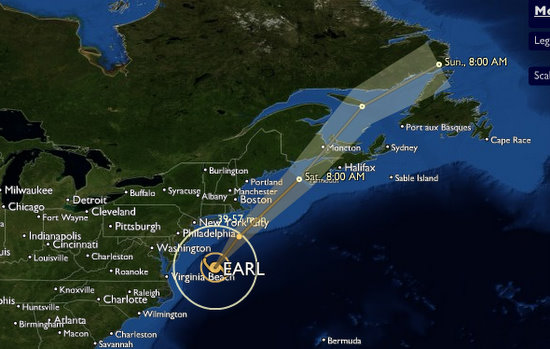 Hurricane Earl is weakening as it pushes north up the east coast.
The eye of the storm remains off to the east of the coast and is preventing a direct hit of the storm on the United States coast line.
Up here in New York, the skies are overcast and rain is expected tomorrow (Saturday).
Also, the storm is going to bring in cooler weather in the north-east..
Hurricane Earl is accelerating and pushing toward Cape Cod and is expected to pass Nantucket after midnight.
However, the storm is weakening and not expected to cause major damage or loss anywhere along the east coast.
You can track Hurricane Earl live online here – watch the storm as it pushes up the east coast and get the absolute latest stats.