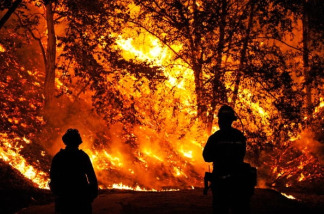 Google has created a resource map for those affected by, and responding to, the San Bruno gas explosion and associated fires in the area. The explosion and fires have destroyed approximately 40 buildings and damaged 120. There have been reports of several fatalities, multiple injuries, and more 100 people had to be evacuated to nearby shelters.
The gas explosion occurred about 2 miles away from the YouTube home offices and Google is assisting both financially and with the resource map you see below. Google has already donated $50,000 to the American Red Cross Bay Area Chapter to help out with the disaster relief efforts.
The map below shows the explosion area and nearby shelters. Google is encouraging collaboration on the map for updated information, and also images of the disaster area to help responders visualize the entire area.
Here's the map (embedded from Google original location):