So are you a teen, or do you have teens that live with you and / or are on your family talk plan? I highly recommend you move to an "unlimited texting" plan – such as what AT&T has for an additional $10 per month (or something like that…).
New research is out that shows U.S. teenagers are on average sending or receiving 3,339 text message per month – that equates to around 12 text messages each waking hour, according to The Nielsen Co. report.
According to the Nielsen research (see graph below) teens are texting exponentially more than any other demographic – in fact, it's not even close.
Here's the Nielsen Co. research graph on U.S. texting demographics: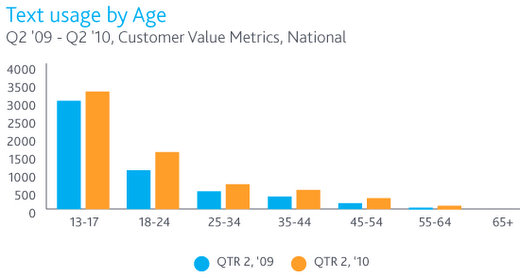 via Nielsen