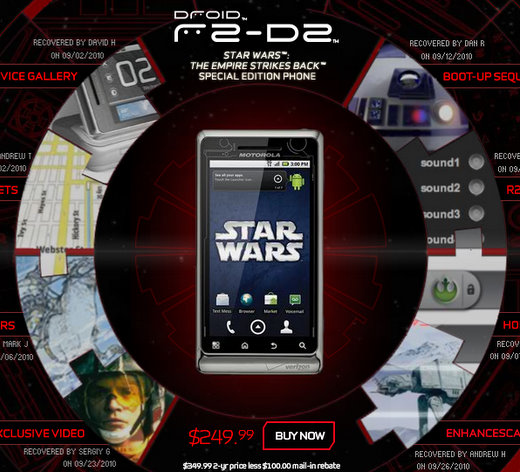 Here it is folks – the Droid R2-D2 from Verizon – and here's the tweet that announced it from the Verizon Twitter profile:
Droid R2-D2 is here! Get it for $249.99. $349.99 2yr price -$100 mail-in rebate debit card, data pkg $29.99 or > req'd http://bit.ly/ahPljE
The Droid R2-D2 is a rendering of the Verizon Droid phone, but packed with Star Wars themes, sounds, and more…
You've got to check out the Verizon Droid R2-D2 page to get a full understanding of what this phone offers.
via Verizon tweet