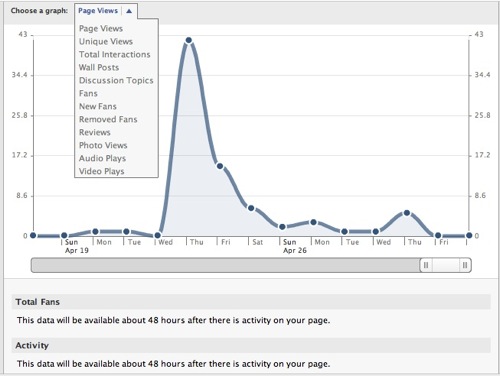 Facebook is reporting delays in the updating of Facebook Fan Page Insights. Insights are the stats that are associated with the traffic and demographics of your Facebook Fan Page.
Here's what was reported about 2 hours ago from Facebook:
There are some data delay in Insights right now and the data is only available until Oct. 31. Also the data on Oct. 28 was not available. We are actively fixing these issues and bringing the data up to date as soon as possible. Will keep updating the status.
Have you noticed any delays with your insights, or any stats that don't look quite right?