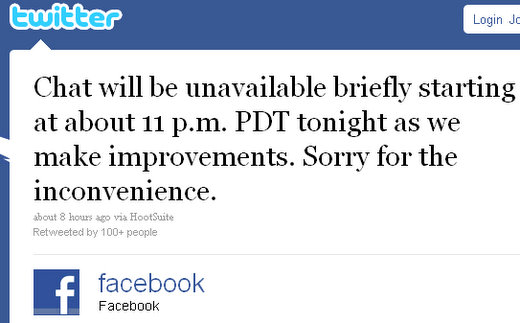 At around 10:00pm EST, Facebook announced via Twitter that the Facebook chat function would go down site wide. The reason for the outage, as stated by Facebook, was to make improvements.
Here's what the tweet said from Facebook:
Chat will be unavailable briefly starting at about 11 p.m. PDT tonight as we make improvements. Sorry for the inconvenience.
Nothing too terrible exciting here.
So did anyone notice the Facebook chat outage last night?
I see that chat is now back up and seems to be working fine and I don't see any new features.
Thoughts?