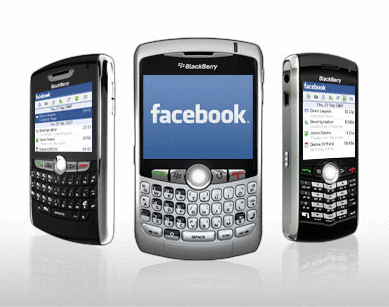 Blackberry users have something to be really excited about today regarding the Facebook for Blackberry application. Facebook has just released the "Facebook Places for Blackberry" feature.
Now you can start "checking in" to the places you visit and let your friends know where you are, where you are shopping, or where you're eating, etc…
For businesses, this adds a new marketing tool in your arsenal because now your Facebook Places and Facebook Deals can reach beyond just iPhone and Android phone users – now you can reach Blackberry users as well…
Here are some perks that come along with the Blackberry Facebook App and the new Facebook Places for your Blackberry device:
Check in, add a Place and tag friends
Check in to Facebook Places within a 1.25 mile radius of your location
Select a Place from the available Nearby Places or add a Place if location does not already exist in the Places database
Tag a friend upon check in, and include a comment
View Places where friends have checked in
View Places, "Here Now", "Nearby" and "Elsewhere", that friends have checked in to
"Like" or add a comment to friends' check ins
Check ins will appear in the News Feed
GPS and BB Maps Integration
View a map of the location you're checking in to and get directions to and from friends' locations
Hop on your Blackberry device and start checking out the Facebook Places feature – and then let us know in the comments below what you think?
via IntoMobile