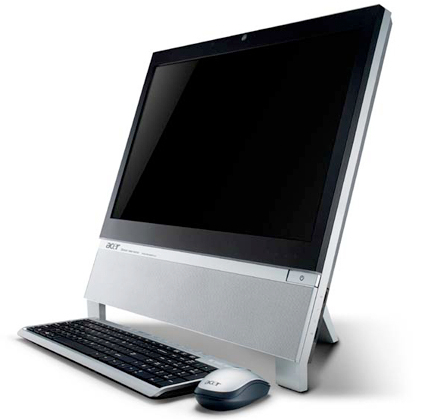 Just a few days after Acer's announcement of their Android tablets, they are now releasing what is an impressive all in one PC. The AZ3750-A34D all in one PC is a beast with it's 21.5-inch LCD, a 3.2GHz Core i3-550 processor, up to 8GB of DDR3 memory, a 500GB (7200RPM) SATA hard drive, multi-format card reader, DVD burner and 802.11b/g/n WiFi. This comes with Windows 7 Home Premium, 8 USB ports and a mouse / keyboard package.
My first impression was that it looked a lot like a MAC, or at least a MAC form factor.
But with a price tag of only $832 USD, the MAC factor is no longer an issue with me!
via Engadget