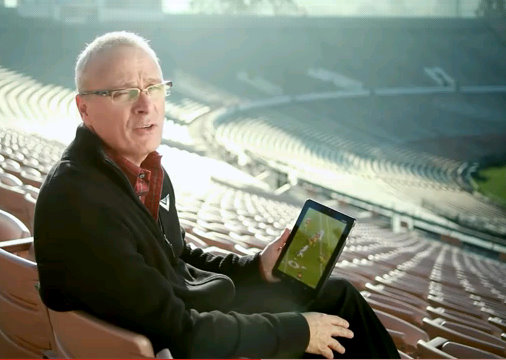 So did you catch it?  Did you see the Vizio commercial during Rose Bowl on Saturday?
Vizio made a very direct hint at an upcoming tablet device.
Vizio is expected to announce a new line up of smartphones and yes, even a tablet device, at the upcoming CES in Las Vegas (which starts on Thursday).
According to CNET, Vizio's Via Phone will have a 4-inch screen and front- and rear-facing cameras, while the Via Tablet will sport an 8-inch high-resolution screen, Wi-Fi, and a front-facing camera, according to the reports. Both will reportedly be powered by Google's Android operating system and sold through Wal-Mart and Costco stores.
Here's the Vizio commercial that ran during the Rose Bowl – see if you can catch the tablet hint: