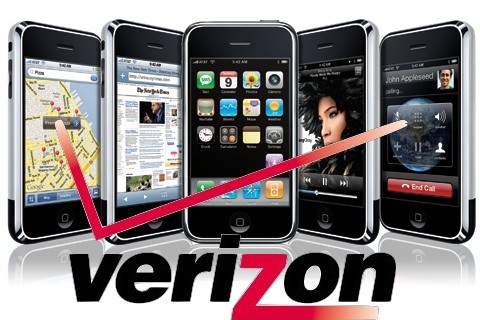 Up until now, the rumors about a Verizon iPhone have been just that – rumors. But when someone as established as Forbes.com gets into the fray, then I'm thinking that the Verizon iPhone is on its way.
Forbes.com is reporting that a new version of Apple's iPhone, the CDMA version as opposed to AT&T's GSM version, will soon be released by Verizon.
Along with a looming Verizon iPhone, the phone carrier is expected to announce a whole lineup of Android smartphones at the upcoming CES conference.
Verizon's iPhone is bad news for AT&T
Again, according to Forbes, AT&T will see their iPhone sales cut in half from 2010 to 2011. Additionally, analysts expect 2.3 million current iPhone users to defect to Verizon.
If this occurs, AT&T is projected to lose $6 billion in revenue in 2011.
via Forbes.com