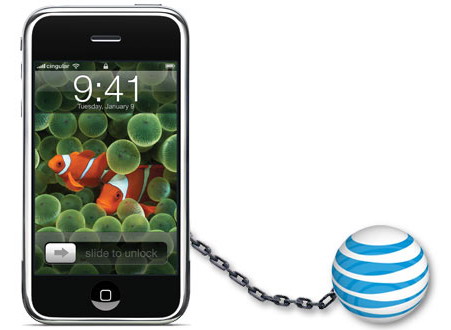 If you've been looking for a sign that Verizon iphone is coming this month, here's one of the biggest indicators of the century.
Starting this Friday (tomorrow), AT&T is going to sell the iPhone 3GS for only $49.
That's right – no additional zeros anywhere in that figure – $49.00 straight up for the iPhone 3GS at AT&T starting tomorrow.
This is for the 8GB iPhone 3GS and of course, you'll still need to get a data package from AT&T – which is really all they care about anyway – but still, $49 for an iPhone 3GS is hard to beat.
Again, I see this as a logical move for AT&T since they are about to lose their exclusivity on the iPhone as Verizon is about to come on board.
via Mashable