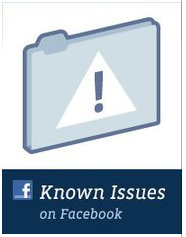 Facebook just reported an issue that fan page admins are having with their page hosted events.
The issue, according to Facebook, is that some admins are currently unable to edit events hosted by their page.
The only feedback from Facebook on this issue is that they hope to have the issue fixed shortly.
Have you seen these problems with the page hosted events on your Facebook page?
Let us know in the comments below and maybe we can help resolve this issue.