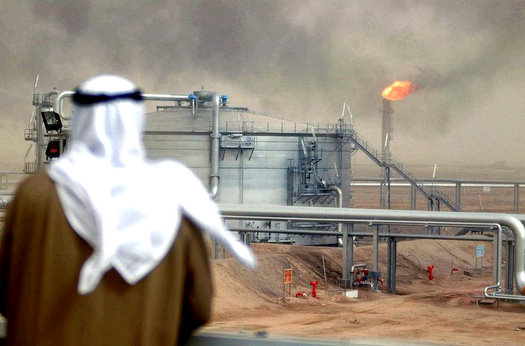 Saudi Arabia, the world's leading oil producer, is taken steps to help soften the blow of Libya's civil war and dramatic decrease in oil production.
Libya, responsible for about 2% of the world's oil production, has cut its output by 75% from 1.58 million barrels a day.
The impact of the situation in Libya and cut oil production has the price of oil heading toward $120 barrels a day.
Saudi Arabia has boosted production of oil to have combat this situation to 9.2m-9.3 million b/d (barrels per day), a number that is much higher than most estimates.
via FT