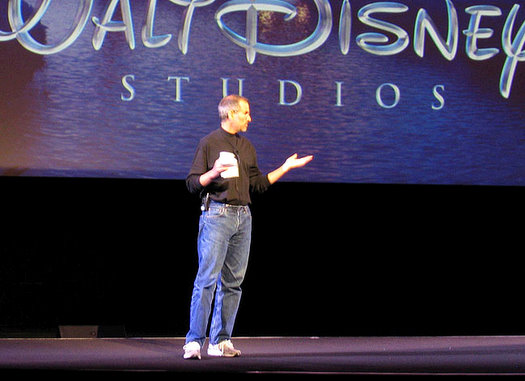 Steve Jobs' absence is not only affecting his position, influence, and leadership at Apple, but it's starting to have wider reaching implications that stretch beyond the iWorld.
Apple CEO, Steve Jobs, holds a seat on the board at Walt Disney.
And his seat is now being contested because, quite simply, he's missed too many meetings.
So can we expect the absence of Steve Jobs in the overall market place to start having wider and deeper impacts than just beyond the walls in Cupertino?