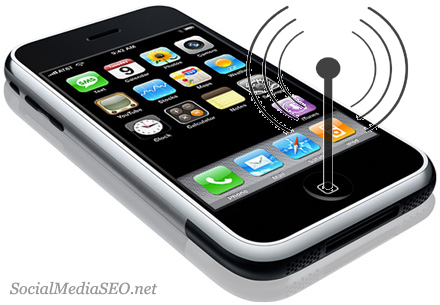 I didn't believe him at first!
Someone on the SMSEO Facebook fan page said that he wouldn't get the iPad 3G, only the iPad WiFi, because what he'd do is use his iPhone as a WiFi hotspot for his iPad.
My response to him what "well, you must have jailbroken your iPhone because you can't use your iPhone as a tethering hotspot – Apple doesnt' offer that."
But he insisted he was right, even to the degree where he posted the steps he takes each times he wants to use his iPhone as a WiFi hotspot.
So I went ahead and updated my iPhone to the latest iOS – which is iOS 4.3.1 – and what do you know, there was the option to turn my iPhone into a WiFi hotspot for up to five other mobile devices.
I thought you had to jailbreak your iPhone and use some unauthorized app to use your iPhone as a WiFi hotspot – but I was wrong!
For those of you that have at least iOS 4.3, simply go to:
settings > general > network > Set Up Personal Hotspot
And that's it – once you get it set up, your iPhone now a fully authorized WiFi hotspot.
There is a catch however, AT&T subscribers wishing to share their iPhone's data connection over Wi-Fi will have to sign up for the carrier's existing $45 "DataPro 4GB for iPhone Tethering" plan, which includes 4GB of combined data for both regular and personal-hotspot use.
For its part, Verizon has a $20 add-on plan offering 2GB of mobile hotspot sharing on top of its standard (although soon-to-be-extinct) $30/month unlimited 3G plan, for a total of $50 a month.
via Yahoo tech