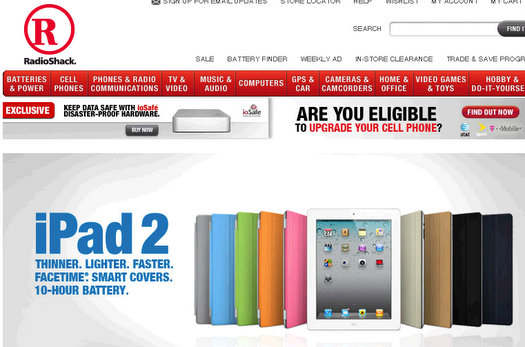 Radio Shack started selling the iPad 2 today, Tuesday, March 29th, at 500 select stores throughout the United States (see the 500 Radio Shack stores here).
However, customers were shocked to realize that when they purchased their iPad 2, they are were also required to purchase AppleCare as well.
I called the Radio Shack store in Savannah, at the Oglethorpe Mall, where Meegan, the store manager, refused to answer any questions whatsoever about how the customers responded to the fact they had to purchase AppleCare with their iPad 2.
I think it was a pretty cheap thing for Radio Shack to do, because now, just like myself, I'm writing my views on Radio Shack policy.
I'm going to call a few more Radio Shacks about this and I will update as I go along.