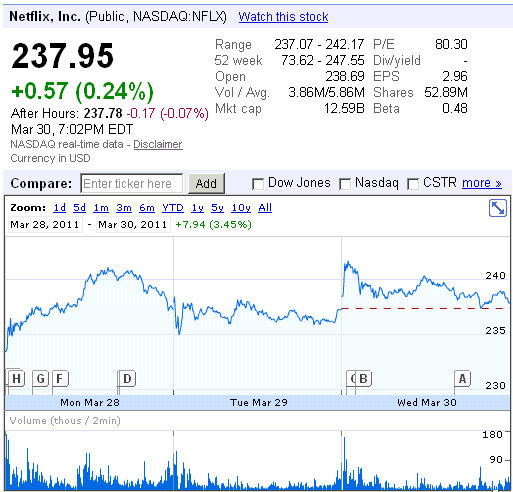 Netflix shares (NASDAQ:NFLX) are up slightly on the new "buy" rating delivered by Goldman Sachs internet analyst Ingrid Chung.
According to Chung, Netflix shares are set to rise 27% on her 6-month price target of $300.
Netflix is gaining momentum from the strong growth in the online video demand, especially with online video demand from mobile devices.
Chung points to data from the GS Internet Usage Survey that suggests 27% of US consumers now stream TV/movies (up from 16% last year) as supportive that we are approaching a key inflection point in NFLX's subscriber momentum.