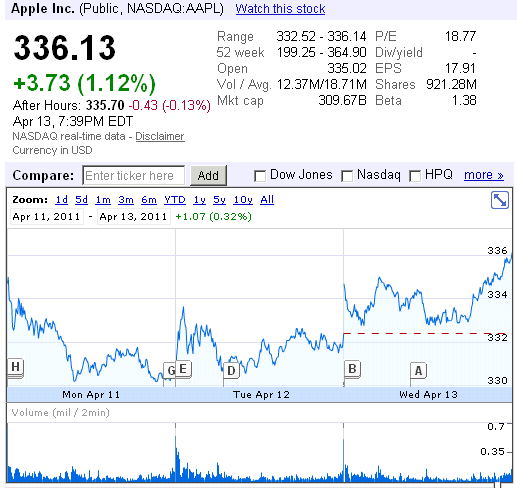 Apple (NASDAQ:AAPL) closed up today +3.73 (1.12%) at 336.13 on news of Apple's Mac business and rumors of Apple beefing up team for cloud computing services.
Apple has moved up to the #4 spot in top PC vendors in the U.S. with an 8.5% market share, this according to MacObserver.  Apple is aggressively growing their Mac business and gaining grounds in the PC market.
Also today, Apple watchers have discovered job board posting that indicate Apple is looking to beef up on employees who specialize in cloud computing services.  This indicates that Apple is looking at the future of the products like iTunes as being a could based service.
According to PCWorld, a listing on Apple's job site sniffed out by Apple watchers Wednesday suggests that the company is eager to add bodies to a "small team" working on the "future of cloud services at Apple."