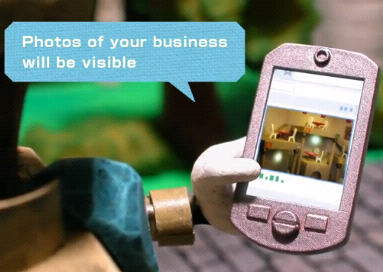 The Google Places' page for businesses is getting a very interesting and new offer from Google.  Google is offering business owners who also have a Places page to apply for what's called Business Photos. Basically, with Business Photos, a Places' page owner can supplement their Places page with interior photos of their establishment, and in turn increase the quality and authority of their Places page.  With Business Photos, Google is offering to send out professional photographers to local businesses to take the photos of their business and add these images to their Places page.
According to Google, "Millions of potential customers visit Google every day to learn about places and businesses, and through scheduled photo shoots, Google is introducing a new way for you to showcase your business to the world." In a handful of U.S. and international cities, business owners can apply to have a Google "photo shoot."
You can apply for a Google photo shoot today here.
Here's a video on the new Google photo offer for Place pages: