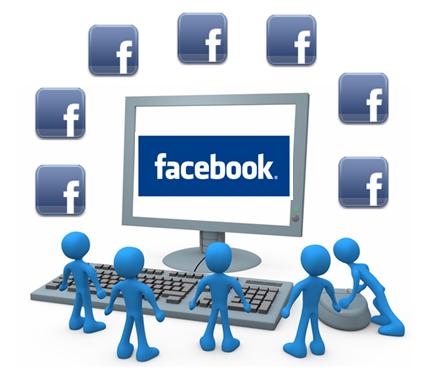 You don't need to be an online marketingand SEO professional to know the importance of Facebook for your professional career, but how many of us take advantage of the full features available to make our Facebook page really pop? Creating an attractive page and interacting with your network in style will greatly improve your page views.
In this article, we look at some tips to make your page look good and attract more regular visitors.
Photos. One of the main reasons why most of us use Facebook is to share our photos. Are your photos doing you justice? It is not difficult to take good quality photos even with standard smartphones and simple digital cameras, and yet we see so many poor quality images uploaded on Facebook. With a little learning, and some basic photography rules, such as always taking a photo with the sun to your back, you can greatly improve the quality of your images. Take the 30 minutes or so it will take to learn these basics. Upload your images in high definition quality.
Use Apps. Apps are the key to making your site more attractive and active. They will give other users more to look at, and hopefully create more reasons to interact with you. 3D site analyser is a perfect example of this. This simple little App will create a moving 3D version of the most commonly used words on your Facebook profile. Other users can see this, and it will definitely help you to get attention. At the same time, make sure you do some research on your App of interest, many of them are bogus, such as 'Who Viewed My Profile', and all they do is collect information on you. Many of the Apps that claim to give you information on who viewed your site just create the data themselves.
Monitor Yourself.   Stat Counter is a website that allows you to monitor your Facebook page for free. There are other websites that will do this for you, however, because it is so easy to use, it is my personal favourite. Sign up to the site, add in your Facebook details, and then past the code they will provide into your profile page. Now you will have statistics on your profile – too easy.
Meta Tags, Descriptions and More. Getting traction with your videos is all about letting Google know the content of your video. Once uploading a video, it is important you select your keywords, meta tags and title carefully. This will not only help Google understand your content, but users will be able to find it easier. Always include a link to your site or blog in the description box of your video.
Stay Logged In. You will notice when you login to Facebook, there is an option to stay logged in. Select this option so you can easily share other pages you find of interest. By staying logged in you keep Facebook live with many of your other online activities.
Have Something Good to Say. Content is always king. Interacting with others in a positive way, plus using your knowledge to assist others will go a long way to making your image and profile more attractive online. Write well, and keep up your regular posting. Avoid those boring status updates that mention you just had a great workout or something else boring and self-obsessed. Is anyone really interested in most of the rubbish people post?
** Bonus Tip: Above all, keep adding content to your Facebook page.
Social media is fun, you get to share,you can improve your public profile and search engine optimisation – meaning that your own websites can come up better in Google searches.