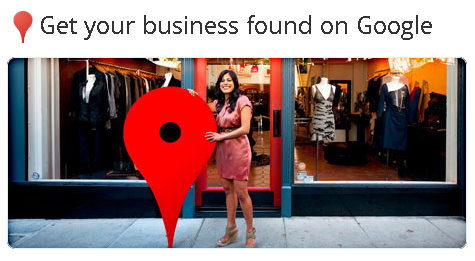 Let's say you own a small music store in the middle of Manhattan, located off a side street where very few people pass by, and those that do are either coming or going to somewhere much more important than whatever your little street has to offer.
However, you've seen your business picking up over the past few months which you think, initially, is a bit of an anomaly.
After doing some rough numbers, you realize that business is actually up 35% from this time last year.  The lessons you offer for various instruments are getting booked faster than ever before, and traffic going in and out of your store is on the rise.
What could possibly be the explanation for this dynamic change in business with your little music shop?
Introducing the power of Google Places!
You remember suddenly that about 4 or 5 months ago, that your nephew who works part time in your music store built a Google Places page for your business.
The business page he built was not just a standard Google Places page however.  He didn't just fill in the required fields, hit publish, and then forget about it.
Oh no…
This kid pimped out your Google Places page with all the bells and whistles (which were all 100% free of course).
He took advantage of custom categories, remembering that Google only requires you to use one pre-designated category from the Google Places inventory.  This little golden nugget allowed the kid to really target in on some valuable keyword phrases that people were using to find exactly what this music store offered.
He remembered hearing once that one of the biggest questions that a new customer wants answered first, before anything else, is 1) what are the hours of business, and 2) are credit cards accepted.  So with this knowledge in hand, he ensured the business hours were present and their credit card policy – to include exactly what credit cards where accepted – was clearly spelled out.
He even went to great lengths to add no less than 10 photos of the interior and exterior of the music store – he even took a couple of pictures of the more busier streets that ran on both sides of the street the music store was on so that new customers would be more familiar with the area.
Along with the 10 or so images he added to the Google Places page, he went ahead and uploaded a couple of YouTube videos that show case the music store as well.
All of this took about an hour or two, but clearly it's paying off because – as I mentioned before – business is up 35%!
Because this kid was a savvy tech guy (or a geek…), he took the extra step to actually geo tag the 10 or so images that he uploaded to the Google Places page.  He did this because he knew that for each geo tagged image, he would be generating a citation back to music store's Google Places page, and that also geo tagged photos add more authority to their business address – which is of course their music store.
All of the above steps took the kid only a couple of hours to complete.  But already, just a few months later, business has turned around dramatically!
Even though the illustration above is a story I made about a theoretical music store in Manhattan, the reality of the impact of a Google Places page is real – and there are a growing number of stories in the real world of business that would be just like the one above.
With a highly optimized and well structured Google Places page, this music store's page would be showing up anytime someone in the area was searching for exactly what this music store offered – music lessons, equipment, instruments, etc…
Even more important is the exposure this businesses Google Place page would be receiving on mobile devices.  People who are busy, walking around Manhattan, could easily type in a related keyword phrase and instantly see this music store, it's location, phone number, and more… right on the searcher's mobile device.
If you're a local business, which I define as a business who's revenue comes directly from customers walking into your establishment, then I'm of the opinion that you need to create a Google Places page for your business.
In fact, I believe you should've created your page a year ago or so.  But since you didn't, now is the time for you to do it.
The good news is that right now, Google Places is still an obscure concept to the masses of local businesses.  So by you taking the steps right now and get your Google Places page built, you can quickly separate yourself from your competition.
And even better news, I can help you build your Google Places page.
Just contact me if you need help.
But regardless, whether I help you, your nephew helps you, or whoever…. the point is that NOW is time to get it launched.
Get your Google Places page started here.
Ok, so enough of my made up success stories with Google Places, let me share with you a couple of stories that are not made up from real business owners using Google Places: