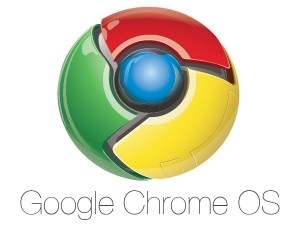 While the first day of the Google I/O 2011 Developer Conference was all about Android, during the second day it was all about Chrome.
The keynote was kicked off with were Chrome, Googles web browser was at in the amount of users which is at 160 million. The company also announced a new version of Chrome with improved speeds. The companies also announced that the Chrome Web Store is now going to be available in 41 languages. The store will also allow for in application payments this will allow users to try out an application and then purchase the application if the user wants to. Rovio the company responsible for the highly addictive game "Angry Birds" announce that it would be available in the Chrome Web Store.
Kan Liu Product Manager for Chrome OS announced some new features for Chrome OS (operating system). For those of you that don't know what Chrome OS is, it is an operating system that is web browser. And all of your applications are on Google's servers and not on your local hard drive. While during the keynote a couple of updates were made to Chrome OS was a media player, which will allow users to view and play videos and music. Another update for the Chrome OS was a file manager, which will allow users to organize their file and share them online.  Kan Liu also announced that Hulu, Amazon and Netflix were announced to be available for Chrome OS.
But the showstopper of the keynote was the announcement of Googles "Chromebooks". Google has partnered with Acer and Samsung to bring two Chromebook models to consumers.
The Samsung Chromebook will have a 12.1-inch screen, an Intel Atom Dual-Core processor, Wi-Fi, HD webcam, noise canceling microphone, 2USB ports, a 4-1-memory card slot and a Mini-VGA port.  The Acer Chromebook comes with an 11.6-inch HD LCD screen, an Intel Atom Dual-Core processor, HD webcam, and a noise canceling microphone, 2 USB ports, a 4-in1 memory card slot and an HDMI port.
The Samsung Chromebook is going to cost $429 for the Wi-Fi only version and $499 for the 3G versions.  The Acer Chromebook will cost $349 for the Wi-Fi only model. If you're wanting to get a 3G version you will have to pay a monthly data fee from Verizon.
Also during the conference Google announced a subscription model for the Chromebooks for businesses the cost for each machine would be $28 a month and $20 a month for schools. Now those fees would cover hardware, administrative support, warranty and hardware upgrade. Samsung Chromebook will be sold through Best Buys website and Amazon.com, while Acers Chromebook will be sold through Amazon.com. Both are going to be available on June 15th.   For more information on the Chromebooks go to Googles website. To read about the Android keynote go here.