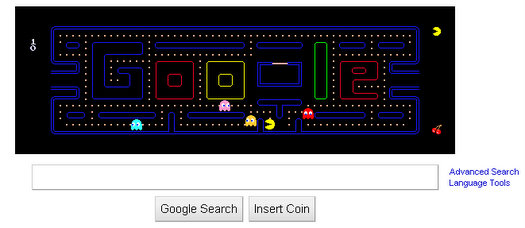 A little more than a year ago, Google celebrated the 30th anniversary of Pacman with a Google Pacman logo. This wasn't just any ordinary Google Doodle log however, this baby was interactive to the degree you could actually play Pacman right inside the Google logo.
Little did I know, however, was that Google Pacman lives to this day.  All you need to know is the right URL – and here it is:
And that's it – Google Pacman lives and you can play to your heart's content.
It was rumored last year that when the Google Pacman logo emerged, more than 1 million man hours were consumed during working hours by people playing the game.
Oh well… here's to accessing the internet at work!