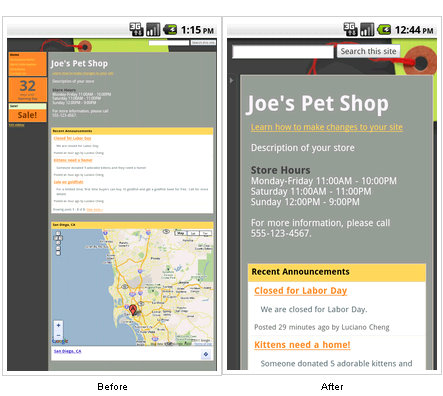 The relevance of Google Sites has just gone to a new level.
According to Mashable, Google Sites are now able to render automatically for all mobile devices, allowing your Google Sites page or website to look and function on mobile devices.
The compatibility list currently shows that Google Sites will render mobile versions on iOS 3.0+ and Android 2.2+ devices, as well as a mobile version of the Google Sites lists.
To enable the feature, go to General Settings – More Actions – Manage Site and click on "Automatically adjust site for mobile phones". You can also preview your page from your desktop by choosing More Actions – Preview As Viewer (Mobile).
via Google Docs