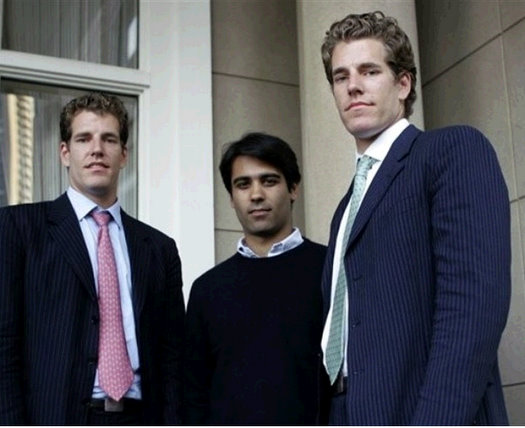 Wow, the Winklevoss twins just refuse to stop hammering Mark Zuckerberg and Facebook.
Just a day after dropping the suit that would have gone to the Supreme Court, the Winklevii have opened another law suit against Zuckerberg and Facebook.
Filed with the U.S. District Court of Massachusetts, the Winklevoss twins along with business partner Divya Narendra, said they would they would move the court for discovery on whether Facebook "intentionally or inadvertently suppressed evidence" during settlement proceedings over claims that Zuckerberg stole their idea for a college social networking website.
I'm now convinced that no matter what, Mark Zuckerberg will always have people trying to get their hands on a piece of the social network that is becoming synonymous with the web…. that being Facebook.
via HuffPost