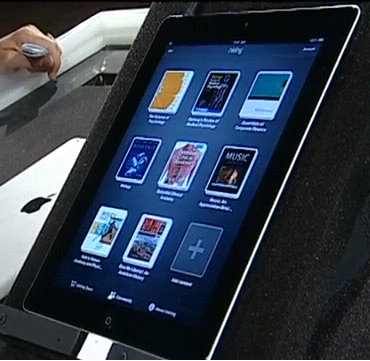 Inkling for iPad currently has around 25 titles in their app, with hundreds more slated to arrive throughout 2011 and 2012.
What is Inkling? Basically it's an iPad app for college textbooks. And from the looks of things, it could become a college textbook market killer.
It's more than just bringing a textbook to an iPad though. The Inklink iPad app brings interactive, multi-media versions of standard textbooks and through the use of web connectivity, allows users to interact with the content in real time.
According to AllThingsD, Inkling is well positioned in several ways: It has millions in funding from top-tier venture firms, as well as contracts with some of the biggest textbook publishers. The fact that CEO Matt MacInnis is a former Apple executive doesn't hurt, either.
Below is a video demo that highlights Inkling for iPad:
So what do you think? Will Inkling hurt the college textbook market?