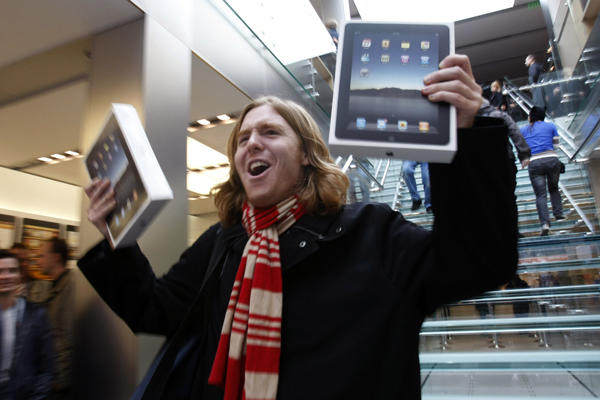 Looking forward to the fast growing tablet market, there's one thing that iPad competitors should take heed to – iPad customer satisfaction continues to increase.
This does not bode well for iPad competitors.  Especially when a lot of Android tablet users find themselves dis-satisfied with their tablets.
A recent study from the University of Missouri shows that iPad customer satisfaction ratings are doing nothing but increasing.
"It's unusual for new technology devices," says Roger Fidler, program director for digital publishing at the Reynolds Journalism Institute at the University of Missouri. "In most cases, satisfaction tends to drop off significantly after about 13 weeks. That clearly is not the trend with the iPad."
via PCWorld