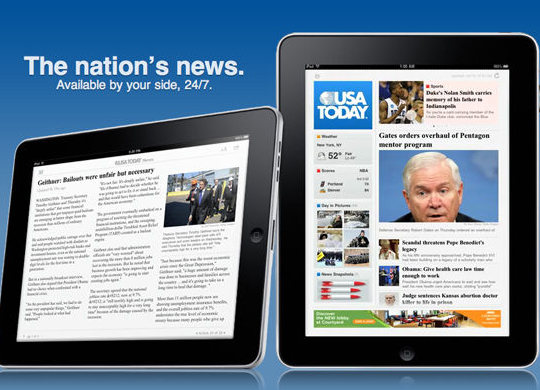 Newspapers are facing dramatic declines in readers and advertising revenues due to the onslaught of digital devices like iPads, Android tablets, and smartphones like the iPhone.
There are two newspapers in Philadelphia however that are taking steps to leverage the popularity of tablets.
Philadelphia Media Network, who owns both the Philadelphia Inquirer and the Philadelphia Daily News, is looking to sell Android tablets at dramatically reduced prices that will come pre-loaded with built in content from their newspapers.
The network in Philly plans on making about 2,000 of these Android tablets available next month, and according to AdWeek, the test program is expected to run "in the six figures".
The newspaper's apps are going to appear on the device's home screen along with other links to Philadelphia Media Network's web properties.
via PCWorld