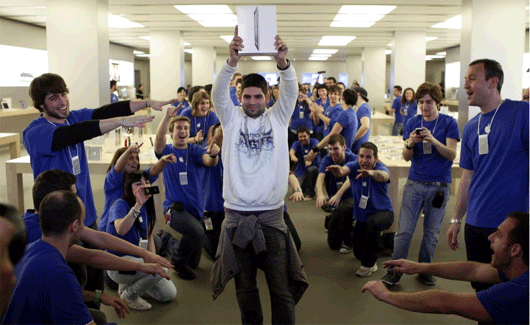 Apple is reporting that the supply of iPad 2's are finally starting to catch up with demand.  The iPad 2 arrived about four months ago and instantly, Apple found themselves falling behind the demand for the new tablet.
When the iPad 2 launched in March, the estimated shipping time from Apple was a entire month.
Estimated shipping times from Apple have now improved to 1 – 3 business days, and that's for all models of the iPad 2.  Apple is pushing to improve their shipping times to near immediate availability.
via AppleInsider