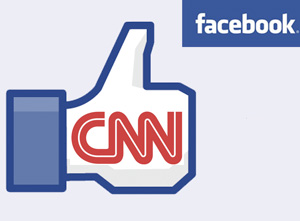 Facebook sees a huge problem looming on the horizon, and it goes by the name of Google+.
Google+ hasn't even been made available on a large scale to uses, and already it has accumulated 10 million users.
And a lot of buzz is building right now about the potential that news outlets can leverage from Google+ by engaging deeper with their readers and audience.
So in response to the Google+ threat, Facebook is launching Facebook Edition. 
Facebook Edition is an initiative where Facebook is reaching out to top new publications and asking them to create Facebook application versions of their content.
With news portals like The New York Times having a Facebook application where Facebook users can get their news, the intent is that more users will remain engaged on Facebook for longer periods of time.
In fact, Facebook would love it if people never left the social network.
This also shows that Facebook is taking notice, quickly, of the rising popularity of Google+ and is already fighting to get ahead of the curve to ensure they remain the social networking king of the web.
via Tehran Times