Virginia Tech has issued a lockdown and cancelled classes for the rest of the day today due to a potential threat from a gunman on campus.
The Virginia Tech website issued the following warning:
Students are asked not to come to campus. The university understands that it has been several hours since this began.   Many officers from many police departments continue to search campus buildings. We have a very large campus and this will be a long process. There have been no further sightings or reports.
Here's a sketch of the suspect who issued the threat and who is believed to be on the Virginia Tech campus with a gun: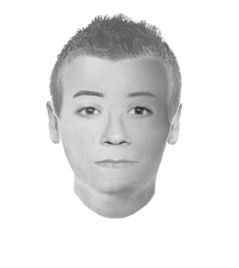 CNN issued an update on what's happening at Virginia Tech right now:
Students at Virginia Tech are under lockdown following a report that a man was spotted with what may have been a handgun. According to USA Today the police have not yet found anyone. NBC News reports that there's been no verification of the report, according to federal officials. At 9:37 a.m. the school issued an alert saying "three young people attending a camp at Virginia Tech reported seeing a man holding what may have been a handgun," the AP reports.
"They said it was covered by a cloth or covering of some sort, and that the man was walking in the direction of the volleyball courts." A spokeswoman for the school tells CNN the "white male was described as having light brown hair and being 6 feet tall and was walking in the direction of a volleyball court. The man was wearing a blue and white striped shirt, gray shorts and brown sandals. He had no glasses or facial hair." The potential threat immediately summoned fears of the 2007 shooting at the Blacksburg, VA school where 32 people were dead and 25 injured.
No further updates from the Virginia Tech website have been issued.