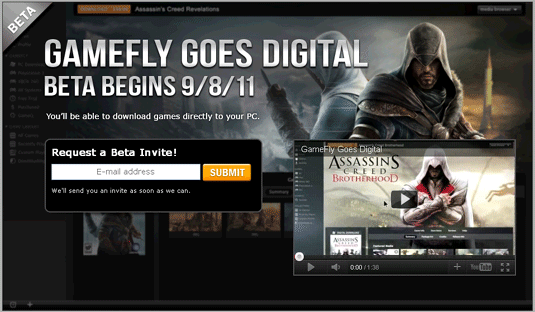 I wrote a little bit earlier about GameFly's new Ultimate PC Play where you can, as a subscriber, download games instantly to your computer, get real time gaming news, and share with friends in the new social platform.
GameFly has updated their website (the site was down around 5am this morning for maintenance), and when it came back up, I was not able to see a new download tab.  This download tab is where you can request a beta invite for the Ultimate PC Play which you should receive on September 8.
Click here to request a beta invite.
Also on the new Ultimate PC Play at GameFly is a commercial that highlights what you can expect, with screen shots, with the new gaming download service.
Here's the new GameFly Ultimate PC Play vidoe