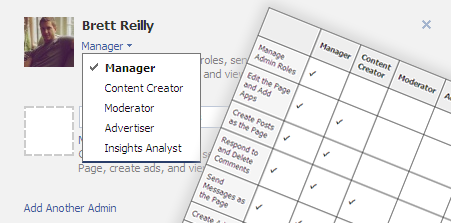 Finally, you can now change permissions for admins on your Facebook page for business!  If you use Facebook for your business and you've changed the owner of the page or added a new user (admin) to your page then you know about the HUGE security issue they had as far as permissions went.  They basically had it set up so if you added another admin, they would have the ability to remove you as an admin, resulting in you losing ownership of your own Facebook page!  Maybe Facebook finally implemented this feature because of frustrated users and the fact that they need to find  a way to increase business use of their service after the horrible IPO drop.
It's very easy to figure out what permissions you should give your FB admins by looking at the handy chart FB created below: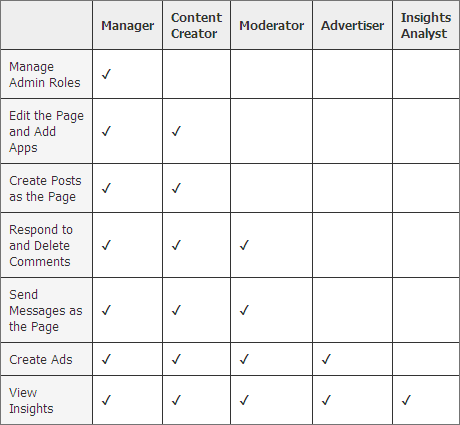 If you want to be the complete owner of your FB page, all you need to do is set yourself as the manager then set permissions for anyone else below manager status so they cannot change admin roles.