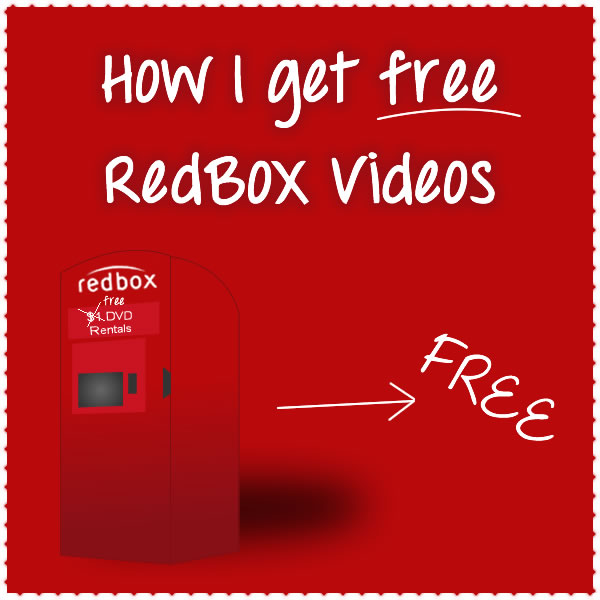 I bet you saw this graphic and thought it might be some kind of a scam or gimmick, right?.  Well it's not.  You can seriously get free Redbox movies using the following steps. I tried this out the other day and was amazed when my Redbox total was a whopping $0.00.  Of course I often forget to return them the next day and get charged another dollar so it ends up being a discount.  You can use one of these coupon codes per credit card, so they're not truly unlimited but in a way they are close to it.  You can use all of your credit cards with each coupon code.  So you're wondering what happens when they expire?  Well, that's not a problem either, they come out with new ones all of the time and I'll explain below.
Use these Redbox Promo Codes for FREE movies:
Use one code with every debit/credit card you have each rental for free movies.
Redbox promo codes that work at any kiosk:
Codes that work at Redbox kiosks at specific stores:
DVDATWAG
– Use at any kiosk at a Walgreens store.
DVDATKROG
– Use at any kiosk at a Kroger affiliated store (for Utah it's Smiths)
DVDATSONI
– Use at any kiosk at a Sonic Drive-In
When these Redbox codes run out you can get more!
Run out of codes? No worries. Visit Inside Redbox for the latest codes.  Repeat and enjoy!
If you have a smart phone it's even better because you can keep trying them if they don't work.
P.S. For those people morons who are arguing against these coupon codes saying Redbox doesn't approve, keep thinking that so our semi-secret doesn't get ruined.   Redbox is actually the one who releases these coupon codes to encourage use of their service or maybe even because  you may forget to return it the next day!  So I'm going to let you in on the semi-secret of how I get free Redbox movies.
Share & Enjoy!