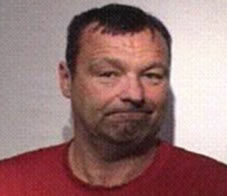 A Wyckoff man has been arrested on kidnapping and attempted murder charges after police said he tried to throw two young boys in front of a moving train on Monday.
The two boys, ages 7 and 9, were sitting on a bench at the NJ TRANSIT Main Street Station with their mother and grandmother, waiting for the 2:20 p.m. train to Glen Rock, police said.
The man accused was apparently intoxicated while sitting on a bench.  He grabbed the two boys near the track as a train approached and tried to throw them into the oncoming train.  Luckily he was tackled by the boys mother and grandmother and held until police could detain him.  The police said he was too intoxicated to even talk to him at the time of the incident.
The boys were not harmed.