In an effort to remain competitive with Facebook's Intragram, Twitter may be providing Instagram-like photo-filtering services before the end of December 2012. Apparently the photo-filtering will be an integrated service in Twitter's established website and application software. Twitter employees are reportedly already testing this new feature.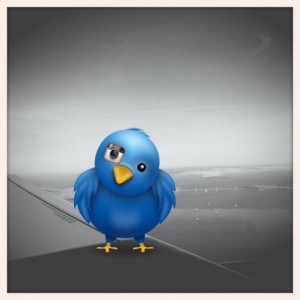 Numerous blogging websites have already speculated on what kind of photo filters will be released by Twitter. One of the more obvious examples are the black-and-white filters taken and posted online by Twitter's chairman Jack Dorsey.
In addition, Twitter's new photo-filtering services may offer higher resolutions than Instagram – another incentive for users to stick with Twitter, not Facebook. Twitter's photos are expected to be square-like, similar to Instagram's. However, Twitter's photos will come in 1024×1024-pixel resolution, much larger than Facebook's 612×612-pixel resolution photos.
So far, the obvious choice is to move to Twitter.
Twitter's move to create its own photo-filtering service comes after Facebook began blocking its photos from showing up properly on Twitter. Previously, Twitter's software made it easier to view Instagram photos by Tweeting them along with messages. Doesn't work that way anymore, since Facebook didn't like losing ad revenue when the photos showed up in Tweets rather than Instagram's site.
This is not the first time the Instagram and Twitter photos fight has taken place. Back in November of this year, there were rumors that Twitter was about to release a photo-filtering service similar to the one being reported on today. Many believed it was because Twitter wanted to keep the photos within its own service, rather than having to rely on another company. Obviously, the service was never released, though one can speculate that today's report is the next version of the one previously not released. Maybe they wanted more time to refine the service before releasing it to the mainstream.
However, the Instagram and Twitter photos fight has intensified recently when Instagram was acquired by Facebook for $1 billion back in April of this year. The social network titan gave Instagram the financial backing needed to go against Twitter's established following.
It's clear that we now live in a world where two major companies control the flow of social media interactions: Twitter and Facebook/Instagram. Both serve their purposes, and both have a monstrous following, but which one will come out on top?
Twitter has yet to release an official statement regarding its upcoming photo-filtering services, so we'll have to wait and see what happens.