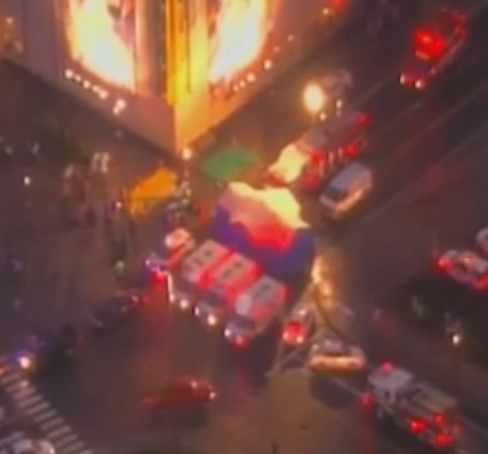 Three people were killed, including the gunman in an Oregon mall shooting.  The masked shooter opened fire with an assault rifle during the Christmas shopping season.
A shopper in Macy's who identified herself as Nina told TV station KATU that "the shooter jogged by, he was wearing all black, a white hockey mask, and he was holding an assault rifle up against his chest in plain view."
Some witnesses said he dropped his assault rifle when it appeared to jam during reloading.
Tweets at the time of the Oregon Mall Shooting were streaming quick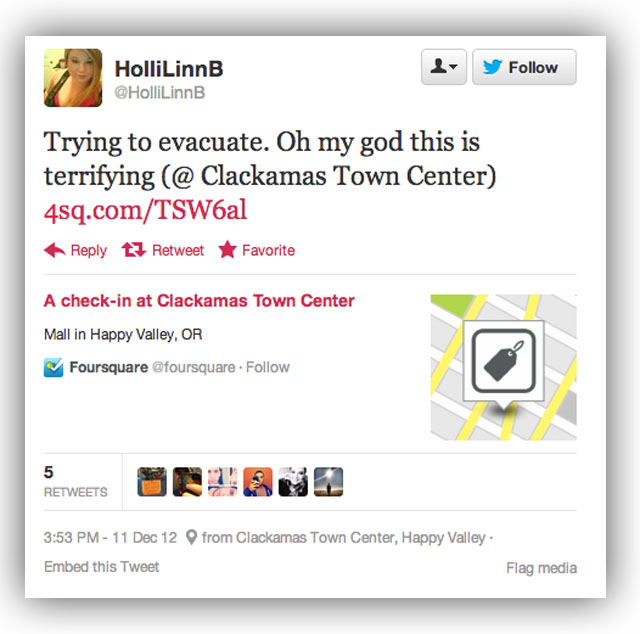 The incident began about 3:30 p.m., and at an impromptu news conference shortly before 5 p.m., authorities said the shooter had been "neutralized." A half-hour later, authorities said he was dead.
The first officers to respond organized into small teams and ran into the mall, Clackamas County Sheriff's Lt. James Rhodes said.