In true rock-and-roll fashion, The Rolling Stones's guitarist Ronnie Wood, 65, married his 34-year-old girlfriend Sally Humphreys in a civil ceremony.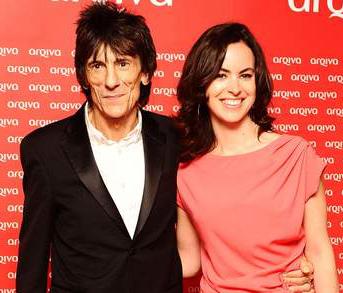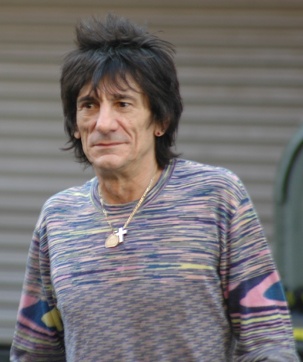 The two tied the knot on December 21 at London's Dorchester Hotel. The 65-year-old rocker and his girlfriend have been together for only six months, though the two have known each other for approximately nine years now, and they were "very cautious" in making the marriage decision.
The gap between them is 31 years, making the Rolling Stones rocker nearly old enough to be Humphreys' father.
"There's no problem with the age difference," said Humphrey. "I can understand why people would have a problem with it but it doesn't seem to cause any problems. We get on very well." She added, "He's very funny and very talented. There's the Ronnie that everyone thinks that they know and the very talented artist and musician."
In addition to two previous failed marriages, the 65-year-old rocker has also battled addictions to drugs and alcohol. Last year, he went back to rehab for the eighth time.
"Sixteen months now," said Wood, when asked how long he's been clean. "The war is over. I'm not fighting or struggling – not thinking, 'Can I? Can't I?'"
Wood admitted that much of the recovery process has come from staying away from his old drinking / drug-using friends. "You've got no time for anybody who's negative in that they'll say, 'Put aside what you're doing. Let's go and get ripped."
He split with his second wife in 2008, after leaving his first wife of more than 20 years for a 21-year-old former cocktail waitress named Ekaterina Ivanova. His first marriage lasted from 1971 to 1978 with Krissy Findlay.
For now, Humphreys appears to not be worried about Wood's past failed marriages and addiction issues. The two seem to be quite content with their married.