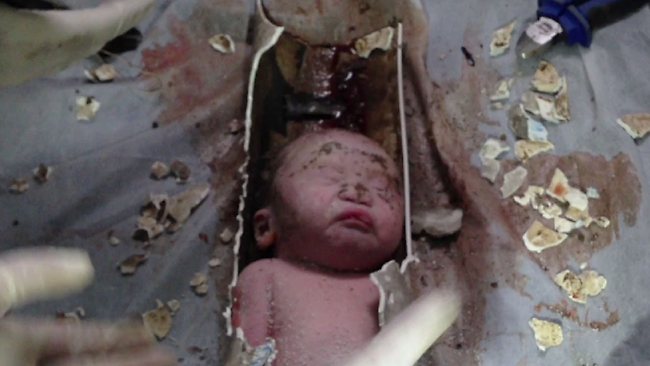 Just recently a "sewer pipe baby in china" made world news when he was found in a sewer pipe at a bathroom in china. This rather startling discovery in Jinhua City, Zhejiang province elicited a lot of mixed reactions from the general public and police alike as to who the 'mean' parents might be. According to Jinhua police, the mother whose identity still remains undisclosed had a one night stand with the father of the boy but she didn't want to keep the baby due to financial constraints.
She then delivered the boy, also known as baby No 59 because of his incubator number in hospital, while in a bathroom at her apartment but let the baby slip right into the sewer. For fear of the child dying, she called a neighbor and informed him of a sound from the sewer. They later informed the authorities and it took hours for fire rescue to safely get baby 59 out of the u-shaped pipe.
An official at the hospital has confirmed that the baby boy is in good condition except from some scars, bruises and jaundice but had received treatment for the complication before being discharged. The suspected father is currently in custody and investigations are ongoing into the matter.
However, a new twist has emerged, the mother of baby No 59 will not be charged at all as earlier thought. The Jinhua police released a statement saying that the incident has been treated as an accident rather than attempted murder this coming despite the twenty two year old mum's previous denial of the whole incident.
The grandparents and the mother have all vowed to take care of the baby found in the sewer pipe with the suspected father only willing to join if paternity tests actually identify him as the father. The mother has since then became the target of social media hate from sympathizers across the world.