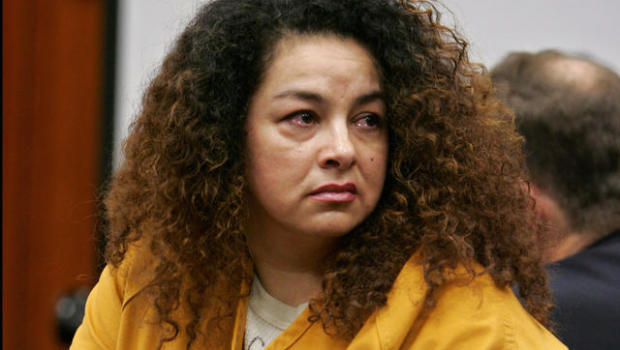 Apparently, 4 years behind the bars was not enough for Anna Ayala. The woman from Northern California, renowned as "Chili-Finger Lady" received her sentence in 2005 when she lied about finding a severed finger in a bowl of chili. She planted the finger herself with an aim to sue Wendy's chili for getting a compensation of millions of dollars. The only reward she got was 4 years in prison after she was convicted in the court case. This also earned her the nickname, "chili finger lady". However, after serving in prison, she made the same mistake again.
This time she spun another tale about a shooting which involved her son. She told the authorities that two men shot her son in the ankle. She elaborately told the story in details and also agreed to testify against 2 men whom she knew to be responsible for the shooting. This led the police to question several innocent persons. Soon the investigation was concluded and it was soon found out that her son accidentally shot himself and the woman covered him by lying to the authorities since possessing a firearm while on parole could create further trouble.
According to the report of San Jose Mercury News, Anna Ayala did not plead to contest the three felony charges. Her probable punishment will include a 2 year prison term. The sentence will be formally announced in September. However this lie could not save Guadalupe Reyes, her son who will also receive a sentence of 2 years in prison for lying to the authorities as well as illegal possession of a firearm. A crime like this could have landed her in a four year sentence again. However since she did not contest the felony and cooperated with the authorities after her lie was detected, the judge reduced her prison period to 2 years. Although according to the prosecutor, 4 years were perfect for her since she had a previous history of manipulating with the laws.