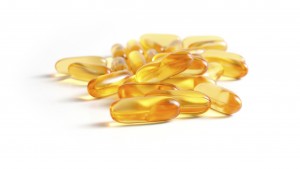 Fish oil has been believed to be the solution of very many diseases such as lowering the blood pressure, reducing cholesterol levels, relief of rheumatoid arthritis, improved circulatory function, improved mood and cognitive performance and even protecting against heart disease and stroke. But now a new fish oil study has show that fish oil is a major contribution of prostrate cancer in men. The study shows a 71 percent increase risk of developing aggressive form of prostrate cancer and a 44 percent risk of developing low-grade prostate cancer amongst men who consume the fish oil; that is the omega – 3s, fatty acids often regarded as good for the health.
Though scientists are unable to explain, this findings shows that omega-3 is involved in the formation of tumors. Hence recommendation to increase omega-3 fatty acid intake through supplementation is regarded as a potential risk because the findings suggest that these fatty acids are involved in prostate tumorigenesis. The fish oil study only measured the omega-3 levels but did not separate whether the fish oil is from taking dietary supplements or eating oily fish.
This research also links with another study done in 2011 that supported the same. The 2011 study also linked high blood concentrations of Docosahexaenoic (DHA) to more than double risk of high – grade prostate cancer (DHA is an anti-inflammatory fatty acid). This has really come as a shock to consumers because fish oil is highly regarded for it benefits in cardiovascular and brain health, while its the most used type of supplement. The researchers are arguing that, though omega-3 fatty acids are beneficial for other diseases, this does not mean they are 100 percent risk free for other health problems. Hence they say every thing has to have its own advantages and disadvantages and so is the fish oil. Therefore for men who take a lot of fish oil are at higher risk.