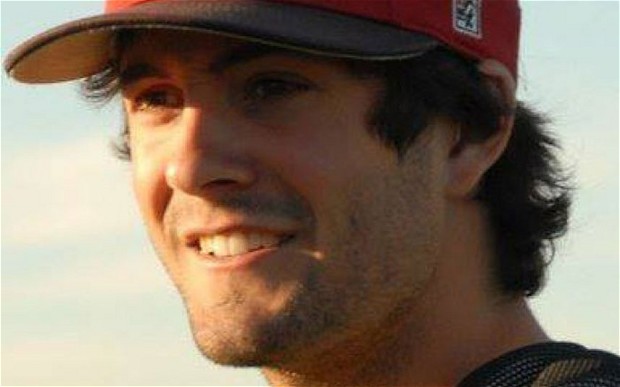 Three teens who admitted to police authorities that they shot and killed a 22 year old Australian baseball player while he was jogging because they were bored have been charged with first-degree murder. A third teenager age 17 was charged with being an accessory after the fact and driving while a weapon was discharged.
Christopher Lane, of Melbourne Australia was a student at East Central University in Ada, Oklahoma where he played baseball as a catcher on the team, he was about to start his senior year. He and his girlfriend had just come back from a trip to Australia to see his family about a week ago, and was visiting his girlfriend Sarah Harper and her parents in Duncan, Oklahoma, 85 miles away from his college campus when he was shot.
Duncan Police Chief Danny Ford said the 17 year old defendant told the police that they were bored and shot Chris Lane for "the fun of it."He said they saw him jog past the house they were staying, followed him in a car and shot him in the back before they drove off, the gun they used has not been found yet. Some witnesses tried to provide some assistance when they saw him collapse, but it was in vain.
People have been paying tribute to lane both in the United states and Australia, there is a memorial on the street where he lost his life, there is another memorial at the home plate of the stadium where he played his youth baseball. His old team is having a memorial game to help raise some money for his parents to have his body sent home.
Former Australian deputy Prime minister had some critical words about the National rifle Association and urged a tourist boycott of the United states until the current gun laws are changed.